MATTHEW'S BIO
Mix the lyric-driven piano rock of Andrew McMahon, Ben Folds & Sara Bareilles with the adrenaline rush driving synth-pop of CHVRCHES, and you might have an idea of the sound of "UNDENIABLE" – the new EP from singer-songwriter Matthew Jordan.
After a successful IndieGogo campaign, raising 117% of target funds, the new EP drops October 2018 on all digital retailers.
Who is Matthew, exactly?
Some know him from his starring role in the timeless Five For Fighting music video, "100 Years". Others remember his appearance on the Vanessa Carlton episode of MTV "Duets". And many have heard his music on shows such as MTV's "Made" and "True Life" or TLC's "Candy Queen" and "What Not To Wear".
In 2014, Matthew was welcomed into the Yamaha family as an officially endorsed artist. He has since been featured in promo videos for new Yamaha products, and is thrilled to represent the brand, playing his CP4 stage piano and Motif XF-6 at many gigs across the country.
Jordan regularly performs at jam-packed clubs and venues all over Southern California including Genghis Cohen, Molly Malone's and The Hotel Cafe. When on the road, he frequents clubs like Uncommon Ground in Chicago and The Bitter End in NYC. However, Jordan spends much of his time traveling the country playing keys for many other bands and artists.
For more information on the many artists Matthew has worked with, scroll down and read on!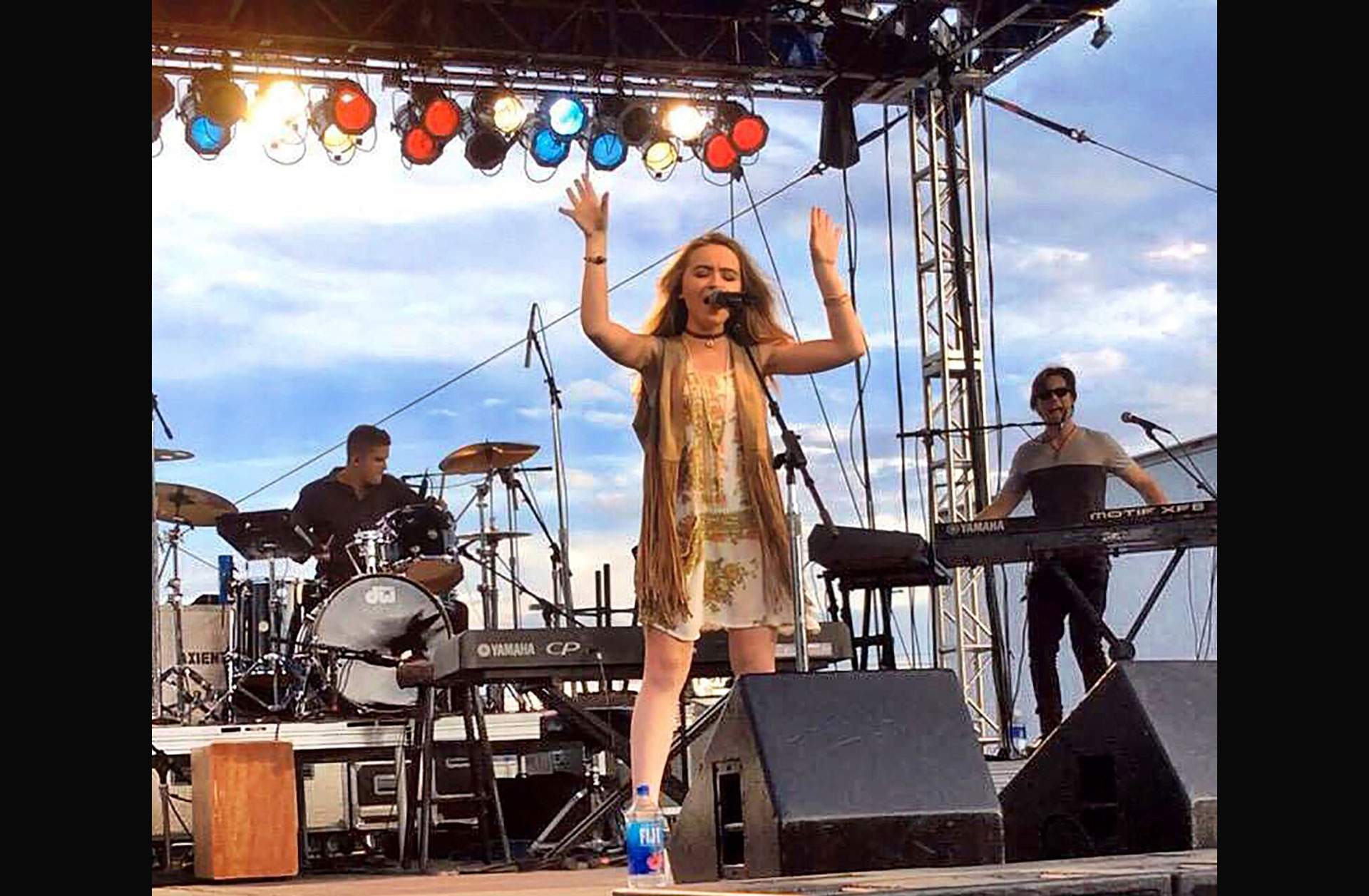 MUSICAL DIRECTOR, PRODUCER & KEYBOARD PLAYER
In addition to his own music, Matthew Jordan frequently works with other artists and singers as a musical director, keyboard player, back-up vocalist and producer.
The long and diverse list of talented artists that MJ has worked and performed with includes The Beach Boys & Mike Love, Rooney, Mark McGrath (Sugar Ray), Sabrina Carpenter (Hollywood Records), Everclear, Uncle Kracker, Terri Nunn (Berlin), Martha Davis (The Motels), Skip Martin (Kool & The Gang), Steve Augeri (Journey), Rick Derringer, Tommy Tutone, The Rembrandts, Kaya Stewart (Warner Bros Records; daughter of Dave Stewart from the Eurythmics) and Nina & Randa (YouTube sensations).
Jordan has performed all over the country as well as internationally, from Ireland to Japan, Nova Scotia to the Bahamas. In 2017, Jordan joined indie pop-rock band Rooney, touring all over the country multiple times and playing sold-out shows at venues including Lincoln Hall in Chicago, Bowery Ballroom in NYC, The Independent in San Francisco, and The Regent & The Teragram Ballroom in Los Angeles.
More recently, MJ has had the amazing opportunity to work in the studio with Mike Love, original member of The Beach Boys. You can hear Matthew's work on the recent Mike Love releases "Reason for the Season" and "12 Sides of Summer", on which he arranged and performed background vocals and also played some keyboards. Additionally, the recent single "California Beach" was co-written by Jordan along with Love and mega-producers Sam Hollander and Josh Edmondson.
Currently, you can see Matthew live at select performances with The Beach Boys, singing all of the falsetto parts on all their incredible classic hits like "Don't Worry Baby", "I Get Around", "Good Vibrations" and "Fun, Fun, Fun".

MJ's list of TV & radio appearances includes iHeartRadio, The AV Club, KUTX Austin, "Fox and Friends", YTV's "Summer Beach Bash", "Radio Disney's Family Holiday", and the 2015 Radio Disney Music Awards.

For photos and video of Matthew Jordan's work with The Beach Boys, Rooney, Sabrina Carpenter and other artists, check out the "Gallery" and "Video" sections of this website.
Matthew is also available for production work. If you'd like to speak to him about a potential recording project, or are interested in his services as a musical director or keyboard player for your band or artist, please email mj@matthewjordan.com.